WEDDINGS
Whether you envision a simple gathering with your closest family and friends, or an elaborate formal affair, we can make your dream wedding a reality. Our boutique venue in McHenry accommodates up to 200 guests, and our catering division can provide food for 900+ at your desired location.
We promise to make your special day more than you could have ever dreamed possible. The celebration will be as spectacular as your love for one another.
From the hors d'oeuvres to the dessert and every delectable bite in between, 31 North Banquets & Catering presents nothing but the finest dishes. Choose from our preselected menus, or if you would like we can create a custom package that brings to life the perfect wedding experience for your dream event.
Plan your dream wedding with us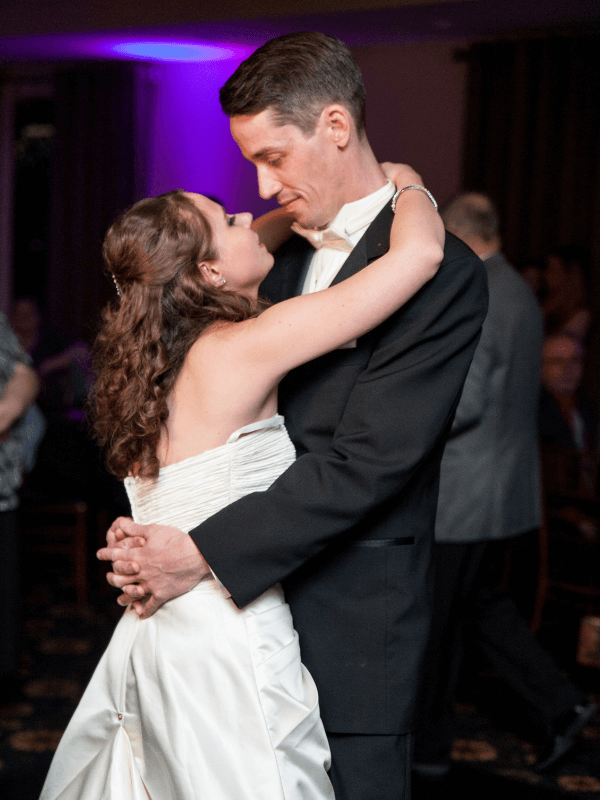 We provide catering service to McHenry, Chrystal Lake, Johnsburg, Huntley, Woodstock, Cary, Algonquin, Harvard, Bull Valley, Fox Lake, Lakemoor, Volo, Wonder Lake, Wauconda, Island Lake, Spring Grove, Marengo, Round Lake Beach, Grayslake, Libertyville, Mundelein, Vernon Hills, Buffalo Grove, Palatine, Arlington Heights, Hoffman Estates, Barrington, South Barrington, Barrington Hills, Streamwood, and Algonquin.
Packages for every type of wedding
From a formal sit down affair to a Full Service Passed & Buffet Hors D'oeuvres wedding, we offer a variety of wedding packages and menu options to match your vision and price range.
Whichever you choose, our professional event coordinators will help you design a wedding reception that fits your individual taste, price point, and creates memories to last a lifetime.
We are happy to accommodate special requests for dietary restrictions.  So, if it is Dairy, Gluten, or other allergies please let us know and we can customize a menu for your guests. 
Also, we have Vegan and Vegetarian menus to choose from.  So, whether these requests are for a few guests, or for your entire guest list, we are here to work with you!
Please review the contents of our packages and give Bernice a call. She will be more than happy to work with you to bring the wedding of your dreams to life at an affordable price.
Plated Menus include the following amenities:
Boutique One of A Kind Venue
Only One Wedding at a Time
Reception from 6-11pm
4-5 Hour Open Beer & Wine Bar
Private Bridal Suite
Wedding Ceremony on the Dance Floor
Champagne for the Head Table
Unlimited Red & White Wine with Dinner
Complimentary Cake Cutting & Service
Table Linen
Colored Table Runners
Chiavari Chairs
Custom Uplighting
Gift Table
Place Card Table
China & Flatware
Set Up of Small Décor
Dance Floor
Plenty of Onsite Parking
Handicap Accessible
Tasting for Two
Set Up & Clean up
Day After Brunch @ Cafe 31 North for Bride & Groom
Fresh Baked Bread & Butter
Coat Room
Private Wedding Menu Tasting for up to Six Individuals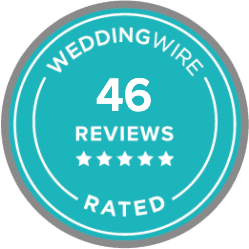 Wedding Testimonial
"From the moment I walked in to 31 North I knew there was something special about it. It has a modern, chic style that is just lovely. The best part about the actual building…..there is only one room for one wedding at a time! Talk about personalized service! Who wouldn't want to have their wedding somewhere where the focus was only on your wedding and not 6-10 others as well? You're only a bride once, why not be treated that way! Bernice, the owner, was nothing but sweet and helpful throughout the whole process. She was there willing to help with anything I needed, from photographers & flowers to helping with seating and what would work best. Brittany, the coordinator assigned to my wedding was also there for anything I needed. It was like having 2 wedding planners. I never expected to get that at a reception hall. The venue has the main room for the guests with the bar being built in a way that the bartender and guests can actually hear each other over the music! There is a separate room you can have set up as you choose, for tables for children if they get tired, for guests who don't like music to go and talk, or as we used it for a photographer to set up his backdrop for guest photos (you could even put a photobooth in there!). The bridal suite is beautiful and comes with some very yummy goodies and a nice separate bathroom to freshen up in without getting smushed in because of your dress. The food was AMAZING! I knew this from our tasting but it was reinforced after the wedding. We have only been married 3 weeks today, but I can't tell you how many people commented on how wonderful the food was. (And my husband and I both have some people who are quite picky in that area, us being included!) It is prepared fresh for one wedding, not put in warming trays because mass quantities are being prepared. My most memorable comment came from one of my good friend's husband who travels a lot and likes things very classy. He said that he was very impressed with our whole wedding ceremony and reception. He commented on the food (of course) and then proceeded to tell me how great the venue was, from the service and ambiance to the layout of the building. He said he never comments on that "stuff" because they are all the same but said he had to say something because he honestly loved everything about it. I would highly recommend 31 North for your wedding or any other event for that matter. If you are looking for a typical, get as much money as we can in one night and unpersonalized venue then go elsewhere. However, if you want a wedding day that feels like your special day and only your special day, with all focus on your wedding and guests then make sure you go to 31 North! You won't be disappointed!!"

– Jennifer Wroblewski
Wedding Testimonial
"From the first planning meeting with Bernice to our final farewell as our Civil Union Reception closed down – we were totally pleased and proud of every aspect at 31 North Banquets. We had 111 guests, the room was stunning – black chair covers with black table cloths and a white runner down the middle; accented with white dinner napkins and our guests favor boxes of black and white candy-coated almonds and chocolates. Centerpieces were rising glass tubes filled with cala lilies with floating votive candles and small votives lit around the glass-mirrored circular trays. Guests were hand served appetizers of individual jumbo shrimp, mini quiches, fresh fruit kabobs and yummy water chestnuts wrapped in bacon. Bar was open with top shelf liquor for five hours (included in our package). Dinner was plated and served in grand style and our guests raved about the food – pan seared breast of chicken topped with rich wild mushroom sauce and grilled filet mignon as well. Dinner began though with a delicious hearty country vegetable soup as well as Bernice's signature salad dressed with raspberry vinagrette. Rosemary roasted potatoes and asparagus spears topped off a very tasty and satisfying meal. Tim and I were always treated so honorably by Bernice as well as every worker throughout the evening. The DJ was very impressed with the site as well as our Photobooth owners. Lighting is perfect; with adjustment settings that accomodate your entire evening – creating that ambiance everyone loves. All the planning, all the times we so enjoyed coming into 31 North with more of our questions, idea swopping, just sometimes to stop by because we loved talking to them – all those times leading up to our big event – and then it's OVER! We found ourselves wanting to do it all over again and relive it. We still find ourselves just stopping in to see Bernice. The quality of service they are dedicated to provide each reservation at their beautiful facility is beyond excellent! I had sung at a couple events there before booking with them. I had tasted the wonderful food during some luncheon events. We knew, in advance, that everyone who had gone there for numerous occasions had gone away totally pleased. They are great for any event: from a small reception following a funeral, a birthday party, anniversary party, wedding, class reunions, business meetings – you name it – they can meet your needs and they can also assure you will be pleased beyond your own expectations. Wow, I've even sold myself with this review and am now trying to think of some occasion coming soon that we can get back to 31 North Banquets! Here's our wish for you as you contemplate what venue to use……lay your trust in Bernice and relax … it's going to turn out marvelous!"

– Larry Breidenbach
Wedding Testimonial
"Paul and I couldn't be happier with our wedding reception at 31 North. Bernice was thoughtful and professional from the very first visit, making us feel welcomed and special. We got so many compliments on the food (we chose the filet with pasta and shrimp – delicious!) The room looked absolutely beautiful, with warm up-lighting, black linens, and gold bands on the chairs. The wait staff never missed a beat, even with special speeches and music that we scheduled between courses. The bathrooms are totally classy, and there's even a sitting room just for the bride and groom, with champagne and chocolate covered strawberries to greet you. There are packages for every budget, monthly payment plans, and they are willing to work with special requests that you might have (I had a few!) I highly recommend 31 North Banquets & Catering. I tell all my friends!"

– Jody F.

Wedding Testimonial
"Just want to THANK YOU again and your staff for all that you did for our family and friends. They have not stopped talking about what a wonderful time they had and how the food was not like normal wedding food. It was out of this world!!! Loved working with you most of all because I felt like family when I walked in the door. I'm trying to get my Uncle to have his small wedding at your place next summer. We had about 50 people at our home the next morning for Breakfast and, of course, I did put out the Kolaczkis. They went way too fast, of course. Kellie and Brent are so in LOVE and Thank You also for a Beautiful Evening!!!"

– Karen and Patrick
Wedding Testimonial
"Thank you for doing a FANTASTIC job for our wedding reception. You went above and beyond what we expected and Amber and I are truley greatful. I was very impressed with the food because usually food at receptions are subpar at best, but what we were served was OUTSTANDING!!! You are the best and we wish all the best going forward and we will be recommending you to everyone. Thanks again for making our wedding better then we could of ever imagined. Thank you!"

– Alex
Wedding Testimonial
"Thank you so much for a wonderful event! We could not have asked for anything more perfect! The staff, food, service and venue were all top notch! Thank you again!"

– Lynn & Susan F.
Wedding Testimonial
"Thank you for a fantastic experience during our son's wedding on February 18th. Andrew and Mabia felt you were so helpful throughout the entire experience from the initial discussions about what they desired all the way to the end of the special evening. Besides your wonderful support and guidance prior to the reception, your staff during the reception were exceptional. I received many positive comments about how quickly the staff responded to guest requests because you had adequately staffed the evening. Lastly, the food was hot and superb! When the journey began to plan the wedding our biggest concern was the reception because it's where our guests would mainly remember the evening. I can confidently say that as we wrapped up the evening we could reflect that the entire evening was a wonderful experience at 31 North!"
– Ken and Jill Shadel
Wedding Testimonial
"From the moment I stepped foot in 31 North Banquets I knew it was perfect. It is very modern (which is what I LOVED the most about the building itself). Everyone on staff was very friendly and willing to work with us, they were there to answer any questions we had. Extremely helpful! When we got to the reception we were amazed at how beautiful everything was! Everything was perfect, and the staff went above and beyond what we had expected. Which was amazing. When we got to the reception the bridal suite with loaded with tasty treats and drinks for everyone. The food was amazing, I am a very picky eater, and I loved everything I ate! I got many compliments on the food as well. On the day of the wedding the staff was so nice, and very helpful with me and my husband. 31 North Banquets truly made my wedding day the best that it could be. It was truly my dream wedding. We have been married almost a month now, and we are still getting compliments on everything! I had a wonderful experience, and recommend it to everyone I know that is engaged, or looking for a nice place to hold an event! Thank you for all your hard work and dedication, it is truly appreciated!"

– Jillian and Adam Schoolcraft
Give us a call at 847-878-9720 or complete the form below to send us a quick message about your event, and we will follow up within 24 hours.